Are you on the hunt for the best pre-ground coffee for pour-over brewing? If the answer is yes, then you are at the right place. 
This quick guide delivers you our top four ground coffee in the market to date, for pour-over. 
In a hurry? Here is our top pick of pre-ground coffee for pour-over coffee.
The best pre-ground coffee for pour-over coffee is one that has a medium ground balanced flavour with no bitterness.
In this article we will show you our top 4 pre-ground coffees for pour-over, to save you time and money, but ultimately to help you make your own great tasting pour over coffee brews.
What Is The Best Pre-Ground Coffee For Pour-Over?
Suppose you are in the market for top-quality pre-ground coffee for pour-over brewing. In that case, Balance Coffee is definitely one of the best brands to check into. 
Balance Coffee features Filter Coffee Bags Taster Pack, which is perfect for coffee lovers looking for great-tasting coffee to try out.
This pack of three coffee bags makes 45 cups of coffee, making it a cost-efficient deal.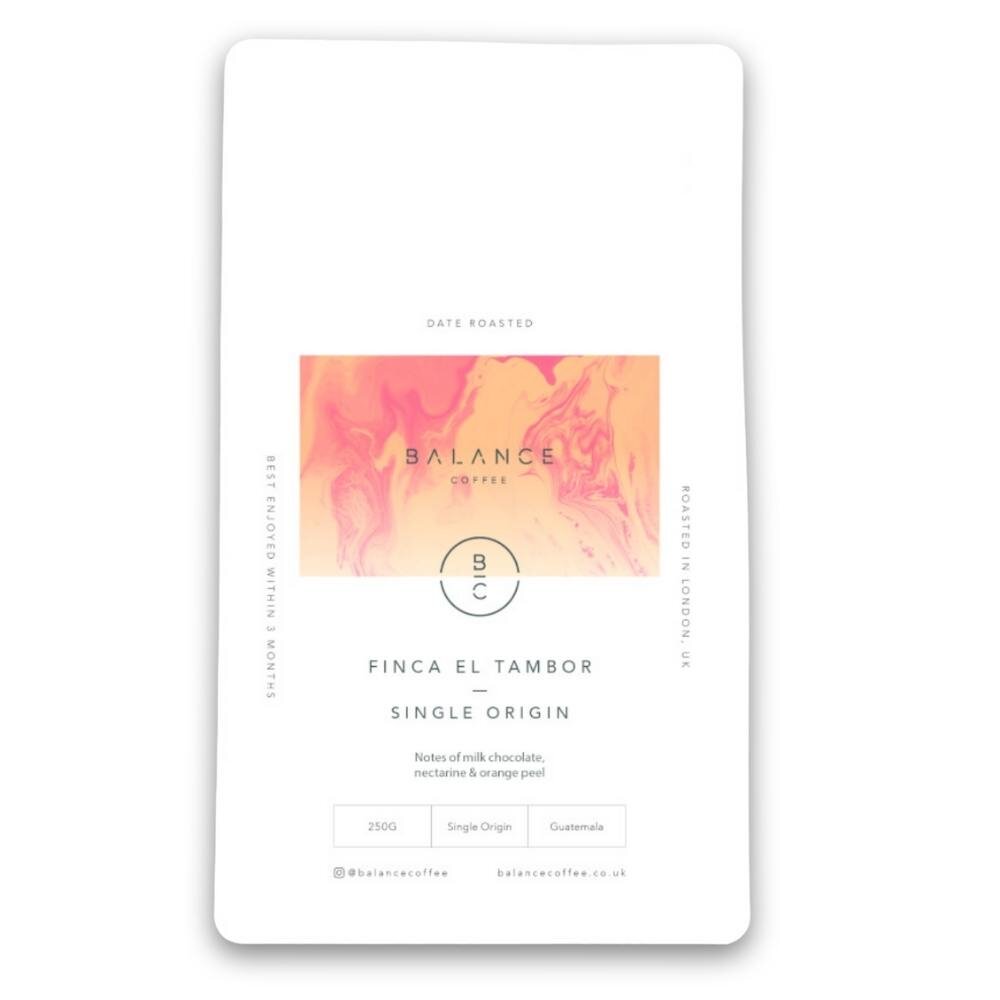 These filter coffee bags from Balance Coffee are seasonal and unique in the sense that they are fruit-focused, but each coffee variant delivers different characteristics. 
Moreover, this Filter Coffee Bags Trio Pack showcases the highly sought-after seasonal single-origin coffees of Balance Coffee.
This bundle is not only a perfect way to try out the brand's top popular coffee variants, but it also makes a perfect gift for your coffee-lover friends and family. 
Every coffee batch of Balance Coffee is derived from 100% Arabica beans that are cultivated and harvested by fair-trade cooperatives that are guaranteed to be sustainable. 
Moreover, all of Balance Coffee's coffee products are tested for mycotoxins, pesticides, and molds to ensure quality and safety. 
Lastly, all of Balance Coffee's coffee products are specialty-grade and are sustainable, with every product coming in 100% recyclable packaging. 
The Medium-Roast Coffee from Lifeboost is a complex yet clean-tasting coffee, which makes it a great ground coffee choice for pour-over brewing.
In addition, as its name suggests, this coffee is medium-roasted, so it's not too strong and perfect for coffee enthusiasts and wannabes. 
As this coffee is medium-roasted, the ground coffee beans tend to be more oily, making it the perfect boost for pour-over brewing.
Moreover, the filter will absorb most of the oils to give you a clear and clean cup of Joe. 
With Lifeboost Medium-roast coffee, you are guaranteed to get all the flavours but minus the cholesterol and calories. 
The coffee offers a balance between light roast and darker roast to deliver the flavourful oils which are essential for creating a splendid pour-over coffee.
This is one of the reasons why many people choose this ground coffee when talking about the best options in the market. 
Lifeboost is a sustainable fair-trade company that offers organic and eco-friendly coffee products.
Lastly, Lifeboost's Medium-Roast Coffee is a non-acidic coffee, thus, perfect for those who have a sensitive stomach. 
Crafted by Peet's Coffee, the Luminosa Breakfast Blend is definitely a great choice for coffee lovers who are looking for top-quality light roast ground coffee. 
Peet's Coffee is a San Francisco-based company that is well-renowned for producing a vast range of single-origin coffees at price points that won't break the bank.
Hence, this coffee brand is popular among average to hardcore coffee lovers. 
The Luminosa Breakfast Blend delivers the unique notes of passionflower, the syrupy taste of stone fruit, and the smokey aroma of the cacao, with every cup of this coffee showcasing a smooth body with light acidity. 
This coffee features coffee beans from Huila, Colombia, and are well-known for their sweetness.
Moreover, these coffee beans are then blended with Ethiopian Arabica coffee beans, which are known for their hints of floral notes. 
The Luminosa Breakfast Blend by Peet's Coffee allows you to enjoy expertly-blended coffee at home without spending so much money.
Each roasted batch is immediately shipped within the same day the freshness of the product. 
This ground coffee is only available in a 1-pound pack, making it highly economical. 
Those who are looking for top-quality medium roast coffee are surely going to appreciate the Domain Kona Coffee.
This coffee is available in roasted whole beans and ground coffee for pour-over brewing. 
The company Koa Coffee has made a name in the coffee business industry, and they specialise in roasting high-quality coffee beans that are sourced from Hawaii.
Kona has earned multiple awards and recognitions since it was first established in 1997. 
The Domain Kona ground coffee features the flavourful notes of milk chocolate, coconut, passionfruit, and a burst of floral notes.
Every cup showcases a medium body, a smooth and rich taste, and mild acidity, which all result in making this coffee the perfect addition to your pour-over or auto-drip coffee brewing routine. 
Moreover, Domain Kona Coffee is made with a blend of coffee beans and peaberry beans from Kona.
Authentic Kona beans are considered to be very rare and highly sought after, as the Kona beans in Koa's coffee products are guaranteed to be 100% authentic and pure.
What To Look Out For When Buying Pre-Ground Coffee for Pour Over?
Suppose you are looking to invest in premium-quality ground coffee for pour-over brewing. In that case, it is important to consider these factors before buying. 
Robusta vs. Arabica for Pour-Over Coffee?
Robusta and Arabica are the two most common types of coffee beans in the market. Your choice will solely depend on your preference when picking between the two.
Arabica coffee beans offer intense flavours with a hint of sweetness mixed with the combination of sourness and bitterness. 
On the other hand, Robusta coffee beans are known for their bitterness and very high caffeine content. 

Roast Level for Pour-Over Coffee?
Whole bean and ground coffee come in a number of different roast levels. The roast level is what delivers the aroma and flavour of the coffee. 
Here are some of the different roast levels you can choose from:
French (Dark Roast): The beans are roasted to deliver intense chocolate colour with moderate bitterness.
American (Medium Roast): The beans are roasted to deliver intense brown colour with a hint of a bitter taste. 
Scandinavian (Very Light Roast): The beans are roasted to deliver a soft and delicate-tasting coffee with a light to dark colouring. 
Grind Level for Pour-Over Coffee?
When shopping for ground coffee, it is important to look into the ground level.
Coarse Grind: Ground for 10 seconds, this type of ground coffee is ideal for piston-type coffee-making machines. 
Fine Grind: Ground for 20 seconds, this coffee works well with a filter or pour-over brewing. 
Medium Grind: Ground for 14 seconds, medium grind coffee is perfect for all coffee makers. 
Espresso Grind: Coffee beans are grounded until it becomes a powder, perfect for espresso makers. 
Fragranced or Natural for Pour-Over Coffee?
You can choose between natural or fragranced ground coffee.
However, keep in mind that fragrant coffees' fragrance is artificial and is most likely coming from chemical additives. 
Packaging for Pour-Over Coffee?
The packaging plays an important role in the quality of freshness of the coffee inside it.
Coffee's flavour and aroma are affected by light and oxygen; thus, it is important to choose a ground coffee that comes in good-quality packaging. 
"The ideal packaging for ground coffee should be airtight, with minimal exposure to oxygen, such as vacuum packing," Roosa explains. "Packaging solutions must also take into account how soon the coffee is to be consumed."

MTPak Coffee
The Price of Pre-Ground Coffee for Pour-Over Coffee?
The main reason why people choose to invest in coffee products at grocery stores is that coffees made by baristas at coffee shops are expensive.
Therefore, when shopping for ground coffee, make sure to choose one that is of great quality and at a reasonable price. 
Best Pre-Ground Coffee For Pour-Over F.A.Q's

Q. Is coarse ground coffee the same as ground coffee?

A. Generally speaking, coffee brewed with grounds that are too coarse are going to be weak and less flavourful due to being under-extracted.

On the other hand, if the coffee is ground too fine, it can be over-extracted and taste bitter if you're using the wrong brewing method.
Q. Is pour-over coffee filter coffee?

A. Pour over is also known as filter coffee or drip coffee, although these terms also include batch brewers.
Q. How many tablespoons of ground coffee should you use for pour-over?

A. For one cup (8 fluid oz.), you will need to use about 2.5 level tablespoons or about 18 grams (more or less depending on taste) of whole bean coffee.
Q. Can you use any coffee for pour over coffee?

A. A beautiful thing about the pour-over brewing method is that it is compatible with nearly any coffee.

The most important thing is to find the one that you enjoy, so don't be afraid to experiment.
Conclusion: Best pre-ground coffee for pour-over
So there you have it, those are the top four ground coffee beans you should check out.
In conclusion, the best pre-ground coffee for pour-over is one that is freshly roasted and has a medium to dark roast.
The coffee should also be ground coarsely in order to allow for proper extraction.
But, ultimately, it is up to the coffee drinker to experiment with different brands and types of coffee in order to find the perfect balance for their personal taste.
By the end of the day, the best pre-ground coffee is one that fits your preference perfectly. 
If you enjoyed this article, read more like this by checking out our Specialty Coffee Buyers Guides.